NUT-FREE CAMP RAINTREE
Camp Raintree is a peanut-free/nut-free camp.
Please do not send any food with your camper which contains peanuts or tree-nuts. Thank you!
Camp Raintree 2021

---
We may have camp openings in certain age groups. Please contact the main office at 785.843.6800. Thank you.
A Few Photos from the Triathlon
Weather Alert at Pick up
If we experience torrential rain, hail, or extensive lightning, we will delay walking children out to their wait stations until there is lull in the weather. Camp groups will be waiting in different areas of the building to monitor when it is safe to exit. We appreciate your patience!
COVID Protocol Reminders
Like last summer and the past school year, we will inform parents if a child in the classroom/stable group:
Has been or has a family member who has been exposed to COVID-19 and is quarantining.
Is being tested for COVID-19 due to symptoms or exposure. We will also let you know of the results of the test. If the test should be positive, that classroom/stable group will quarantine. Details of the quarantine will be given at that time.
(Non-COVID) If your child has been diagnosed with another communicable disease such as strep throat.
We need your help to keep everyone safe and informed. Please notify Attendance at the front office (785.843.6800, #2 or attendance@raintreemontessori.org). We may follow up if we need additional information.
Mask Mandate: While the city has decided to expire the mask mandate, our buildings and campus are filled with many little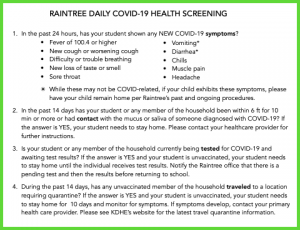 unvaccinated people! Our mask policy will remain in place. All humans three years and older will continue to wear masks inside as well as in the parking lot (drop-off and pick-up).
Please use the following information as you consider whether your child/camper can attend Raintree each day. We will have signs and cards available for your camper. PDF to the right was updated 6/22/2021.
Arrival and Departure
We have been watching arrival and departure very closely. Staff who are monitoring the parking lot will be wearing orange vests. They will be assisting at busy crosswalks, working the health screenings, as well as simply monitoring parking lot safety. Please heed their reminder to:
Use the crosswalk
Slow down
Put on your mask (Everyone must wear a mask inside and at arrival and departure.)
Stop at a crosswalk
The safety of our families and staff is critical. Arrival and departure is busy. If you want to help by volunteering during the times of 7:30-9:00 or 4:00-5:00, we have an orange vest for you! Thank you!
Travel Considerations
Again, please be aware of the KDHE mandated quarantines around travel. Current web page can be found here: https://www.coronavirus.kdheks.gov/175/Travel-Exposure-Related-Isolation-Quaran.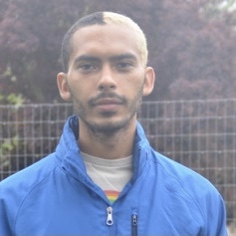 Jordan
A bit about me:
Hello all, my name is Jordan and I'm excited for my first year as camp director here at Raintree! I've been at Raintree for 3 years in multiple different positions and am excited to take on another challenge.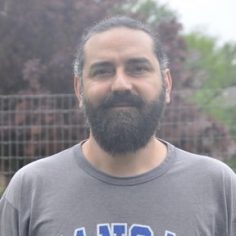 Christopher
A bit about me:
Some of you may know me as the Spanish teacher which I was for K-6 students at Raintree for many years. Way back in 2008 I started in the primary and throughout the years have also worked in the elementary as a sub and with the erdkinder a few years ago in a soccer clinic. I have worked as a counselor and curriculum developer for other summer camps, but I am new to Camp Raintree. I am excited to be a part of a great summer and to get to see new and familiar masked faces soon.
CAMP DIRECTORS' EMAIL: camp@raintreemontessori.org
CAMP PHONE: (785) 764.0172
RAINTREE OFFICE PHONE: (785) 843.6800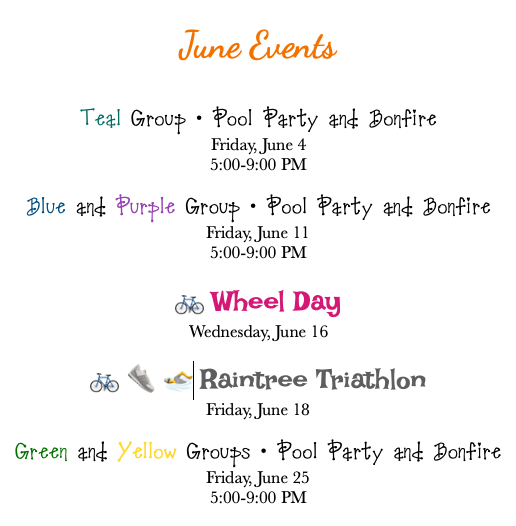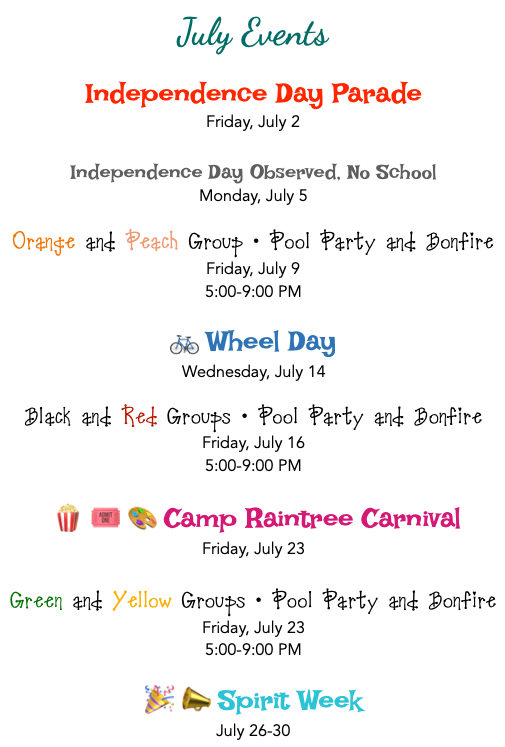 Swimsuit and towel, labeled that goes home at least every week to be laundered, a rashguard is suggested for swimming
Camper's own sunscreen, labeled and not aerosol (Please make sure to replenish throughout the summer.)
Change of clothes, labeled to stay supplied at Raintree
Water bottle, labeled that goes home at least every week to be washed
Face mask, with a few extra to keep at Raintree
Totebag or backpack that houses the art supplies below, labeled that stays at Raintree
Art supplies

(updated)

: pencil box, #2 graphite pencils (2), medium eraser, pencil sharpener (handheld), scissors (appropriate size for your child), and set of colored pencils. (Of course, if a child does not have any necessary material, Raintree will provide those.)
Outside hat, labeled
Appropriate shoes everyday
Please DO NOT allow your child to bring ANYTHING ELSE to camp. Cosmetics, games, trading cards, video games, cell phones, skateboards, and all other paraphernalia must stay at home.
We will have nine stable camp groups, each housed in their own room. This will be their home base and will allow for the ability to physically distance within the rooms as well as outside (to the greatest extent possible). Rotations will not occur between rooms so that we may minimize possible exposure. Instead, special activities will be brought to the children by our workshop hosts including art, drama, crafts, to name a few. We have a large and beautiful campus and we plan on using it to our advantage.  We will make sure there are ample opportunities for outdoor games, nature exploration, swimming, fishing, and boating.
COMMUNICATION, ARRIVAL, AND DEPARTURE

LEAVING A MESSAGE ABOUT MY CAMPER
HOW DO I LEAVE A MESSAGE about my CAMPER?
Please leave your message by 9:00 AM so that we can get your message to your camper's counselor!
Call the office and press "2" for attendance (or "0" to talk with Kelli or Nikki).
Send an email to Raintree at kelli@raintreemontessori.org or attendance@raintreemontessori.org
DO NOT LEAVE A MESSAGE WITH A CAMP COUNSELOR AT DROP-OFF OR PICK-UP!
Think of the office as a funnel through which ALL messages flow!
12:15 Half-day Campers
These are campers who arrive at 12:15 to eat lunch at Raintree or who depart at 12:15 after attending the morning session. At 12:15 a counselor escorts the half-day campers to South Check-in Drop-off Zone (tent) for easy pickup, and parents who are delivering a camper at that time may pull into the South Check-in Drop-off Zone (tent) where the counselor will greet the camper.
Half-day Campers
These are campers who arrive at 12:45 to attend the PM portion of camp or who depart after the AM session and lunch at Raintree. At 12:45 a counselor escorts the campers who are leaving at 12:45 to the South Check-in Drop-off Zone (tent) and also greets those who are arriving at that time.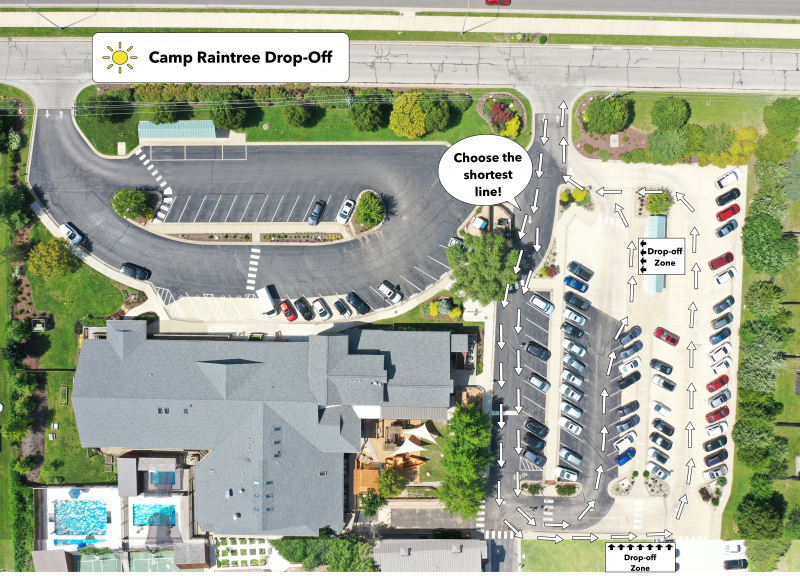 To relieve parking lot congestion, we ask that you bring your camper between 7:30-8:00 or 9:00-9:30. The busiest time in the parking lot is between 8-8:30 as families with toddlers and primary children are parking and walking their children directly to their children's classroom decks and patios.
Campers will receive health screenings (temperature check) in the parking lot by camp staff before being welcomed to walk to camp. We will have signs posted at health check stations which ask the following questions:
Has there been travel within the last 14 days in a state, country or gathering identified as a hot spot for COVID-19? Check this web site for an updated list: https://www.coronavirus.kdheks.gov/175/Travel-Exposure-Related-Isolation-Quaran
Has there been an exposure to someone either diagnosed or awaiting test results with COVID-19, either household or non-household contact?
Is the individual or anyone in the home showing signs of illness or who have the following: fever greater than 100.4 degrees (F), new or atypical cough, new or atypical shortness of breath/difficulty breathing, sudden loss of taste or smell, other signs of illness (headache, sore throat, general aches and pains, fatigue, weakness, extreme exhaustion)?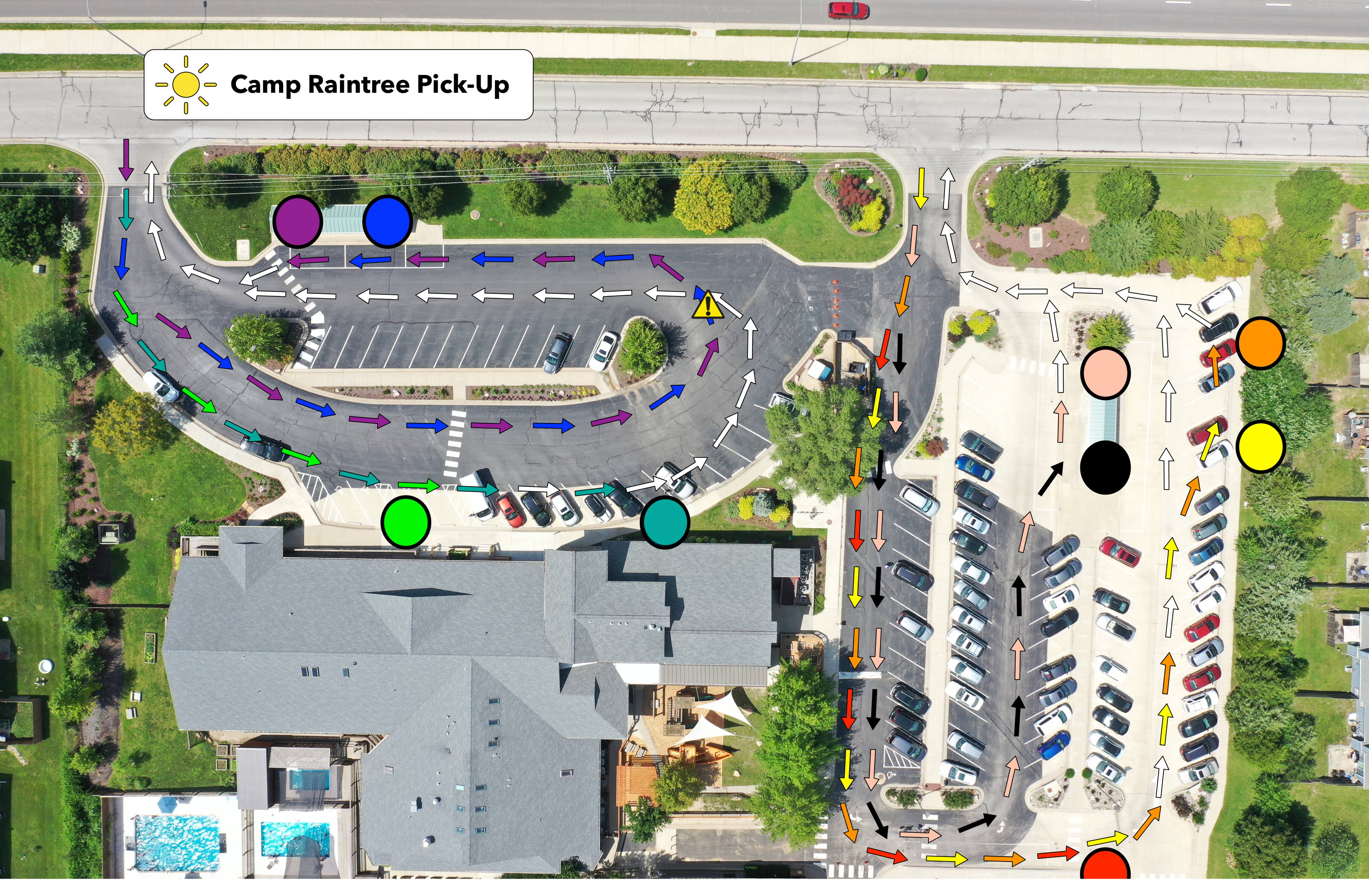 Please look carefully at the map for the designated space your camper will be for pick-up. Departure will be between 4:45-5:00. For campers who have siblings in the primary communities, we will walk your camper to the designated spot of the primary child's class at 4:15 for their pick-up to create a more convenient and efficient departure. Please use caution and have patience, especially in the first few weeks!
Pick up at any time other than end of the day will be at the morning drop-off location also described as "by the copper mailbox." If your camper isn't at the spot at the requested time, please call 785.764.0172 for assistance.
All attendance concerns should be directed to attendance@raintreemontessori.org or a voicemail left on the attendance line at 785.843.6800. Thank you!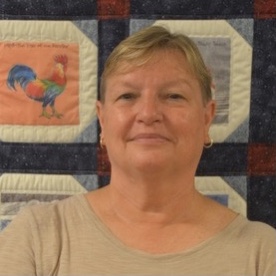 Chris
Teal Group
A bit about me:
Coming soon!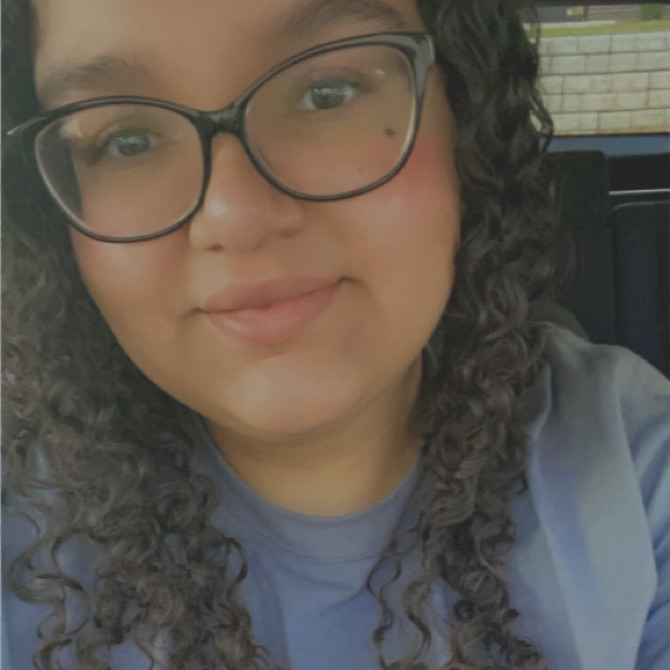 Shatonna
Teal Group
A bit about me:
Hello! My name is Shatonna Rayton, and I am an elementary teacher during the school year. I went to Camp Raintree when I was going to Raintree, and always had a lot of fun. Super excited to have fun and meet all of you!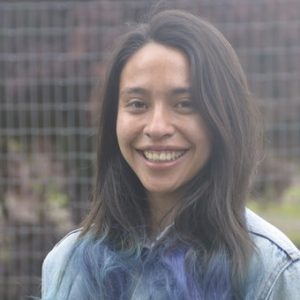 Karina
Purple Group
A bit about me:
Hi everyone my name is Karina, I am a returning camp counselor this year and I also celebrated my third year working at Raintree this April! This summer I hope to provide a fun and safe environment for all campers. So get your sunscreen and hats ready because of our new adventure awaits ahead!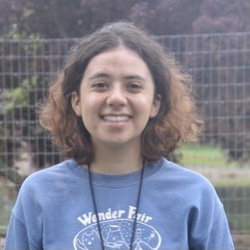 Amelia
Purple Group
A bit about me:
My name is Amelia, and I am a Lawrence native. Next year, I will be a senior Linguistics and Spanish major at Pomona College in California. I have been teaching preschoolers through the Jumpstart program for three years and worked in summer 2019 at Camp Birchwood for Girls as a waterfront counselor. In my free time, I love to paint and to bike the Lawrence Loop. This will be my first year as part of the Camp Raintree community, and I am so looking forward to a great summer!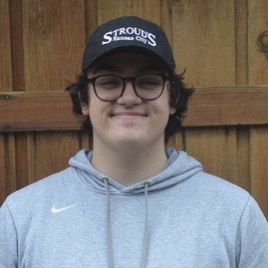 Nick
Blue Group
A bit about me:
My name is Nicholas Aragon, I'm currently going to be a Senior at UCM. I have a lot of background in summer camps, they are always a fun experience for me and I will do my best to make sure that they are a fun experience for your child as well! I like to play board games, go on hikes, swimming, and having fun!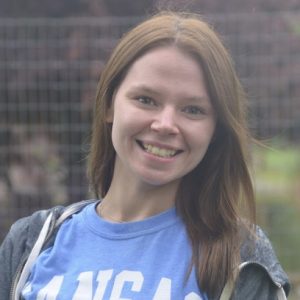 Sidney
Blue Group
A bit about me:
Hi, my name is Sidney Patrick, I am 21 years old. I attended school and summer camp at Raintree from preschool to 6th grade when I moved to West Middle School, followed by Free State High School where I graduated in 2018. I took a few years off from school to work full time but now I am at JCCC getting my associates in Human Resources. In my free time I love to workout and spend days with my friends and family.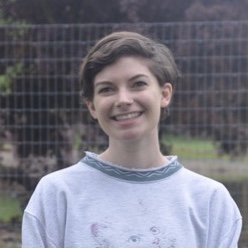 Emma
Red Group
A bit about me:
Hi, I'm Emma! This is my second year at Camp Raintree. I was the light blue counselor in the summer of 2019 and I am so excited to be coming back! I am currently a junior at K-State studying elementary education with a focus in children's literature. In my free time, I love to go hiking, read, do craft projects, and play with my cat, Cirrus. I also just finished my yoga teacher certification! I can't wait to meet all of the campers and have a blast this summer!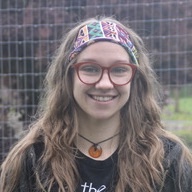 McKenna
Red Group
A bit about me:
Hi my name is McKenna Fisher and I am a Junior studying Visual Art Education at the University of Kansas! I am so excited to be a part of camp this year and am looking forward to sharing a fun summer with your kiddos!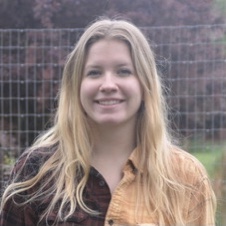 Maleena
Peach Group
A bit about me:
Hi my name is Maleena! I am from Lawrence, I went to Freestate High School and now I attend Bethany College in West Virginia. I am studying social work and I really enjoy working with people.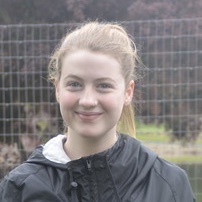 Keliah
Peach Group
A bit about me:
Hi there! My name is Keliah and I am originally from London, England! I moved here my junior year or high school and I am currently a freshman in college training to be an Elementary School teacher. This is my first year at Camp Raintree and I am so excited to meet everyone and have a blast this summer!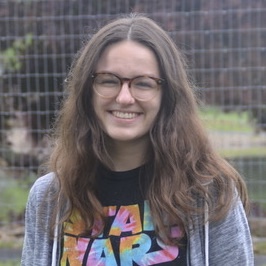 Adelaine
Orange Group
A bit about me:
I am a Lawrence native currently studying music education and nonprofit leadership at the University of Iowa. I am a lover of all things creative, collaborative, and outdoors and is inspired by kiddos' creativity and imagination. I am excited to be returning to Camp Raintree this summer and is ready to have some fun!
Emily
Orange Group
A bit about me:
Hi all, my name is Emily Ice! This is my first summer working at Camp Raintree and I am beyond excited! I am currently studying Biology at the University of Arkansas and hope to attend pharmacy school after I graduate. I have previously worked with kiddos teaching gymnastics! I love to run, bike, and paint. I can't wait to get to know you and your kids this summer!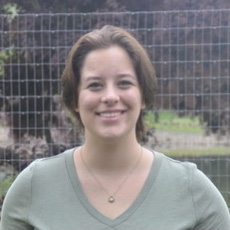 Isabel
Yellow Group
A bit about me:
My name is Isabel "Izzie" Warden and I am a junior Public Relations/Theatre dual major at William Jewell College in Liberty, MO. In my free time, I love adventuring in the outdoors, going to the dog park, and arts & crafts. I am so excited to work with all the campers this summer!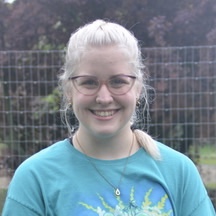 Olivia
Yellow Group
A bit about me:
Hi! My name is Olivia Phelps and I am a junior at the University of Kansas studying Early Childhood Education. I have been working with the Boys and Girls Club of Lawrence for the past year and have learned many valuable skills while working with some amazing children. I am so excited to share what I have learned and to learn more from the Raintree staff and campers! We're going to have a great summer!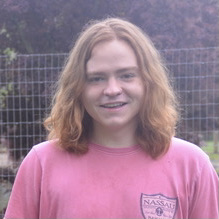 Walker
Green Group
A bit about me:
Hello! My name is Walker Koberlein. Currently, I attend the University of Wyoming to study Environmental System Sciences with a focus in Sustainability. During the school year I work at the Haub School of Environment and Natural Resources, and I love to be outside. This is my second year being a summer camp counselor, but am also a Raintree alum. Summers here are my favorite time of year, and I am so excited to be back at my second home as well as another great one with your kiddos! Whether it be new or old faces, we will have a blast!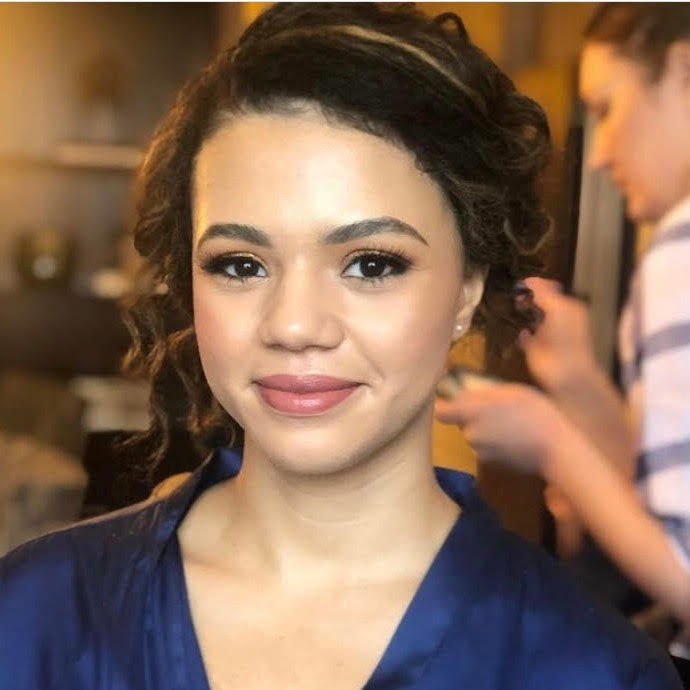 Sinéa
Green Group
A bit about me:
My name is Sinéa Burton. I am an Arizona native who enjoys hiking, cooking and hang out with my three pet rabbits in my free time. I am looking forward to spending my third summer here at camp Raintree as one of the green group counselors. My favorite camp activity is lunch time. Not only because the Raintree lunch is incredible, but I get to hang out with the campers and get to know more about them during that time.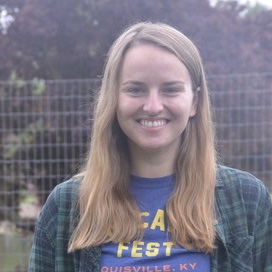 Katie
Black Group
A bit about me:
Hi I'm Katie Kimbrough. I've just moved back to the area after living in Springfield, Missouri for the past 8 years. Most recently I worked in an art gallery and as an assistant teacher. This is my second summer at Raintree (I was a primary lifeguard in 2015) and my first as a counselor. I'm looking forward to spending the next two months outside and having a memorable summer with the kids!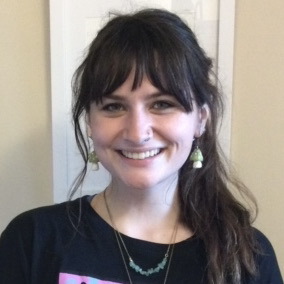 Ren
Black Group
A bit about me:
Hi! My name is Ren and I'm an art education student at the University of Kansas. I absolutely love spending as much time as possible outside; hammocking, hiking, birdwatching, etc. I also enjoy making art of any kind, especially painting. I'm so grateful to have the opportunity to get to know you all and be a part of the Raintree team!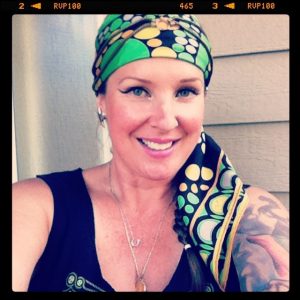 Art with Erika
A bit about me:
I am Erika Kjorlie Geery and I am a professional artist and arts educator. I teach at Raintree Montessori School and the Lawrence Arts Center.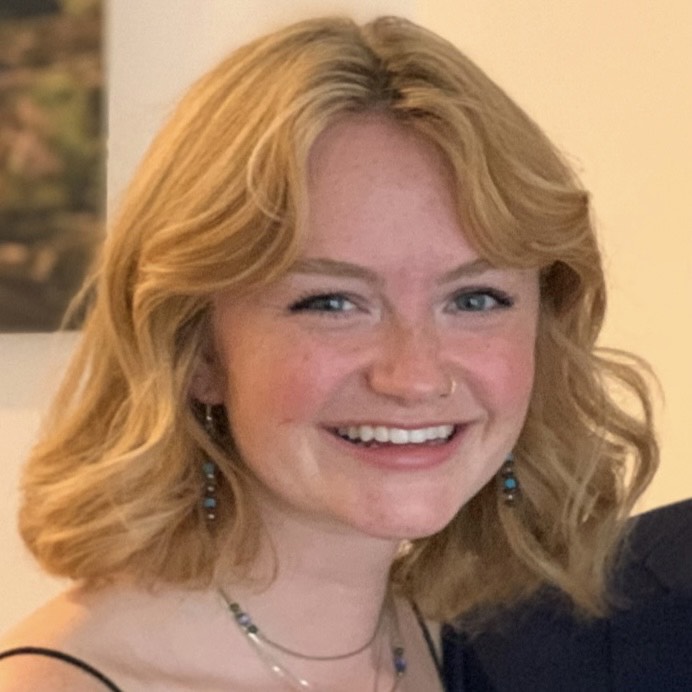 Recharge with Morgan
A bit about me:
Hello! I'm Morgan, and I am a senior at Emporia State University studying interdisciplinary leadership and ethnic and gender studies. I'm so excited to start my fourth year at Camp Raintree! This summer we're going to recharge our batteries by playing in nature, discovering outdoor science, doing teamwork games and bringing nature into some arts and crafts!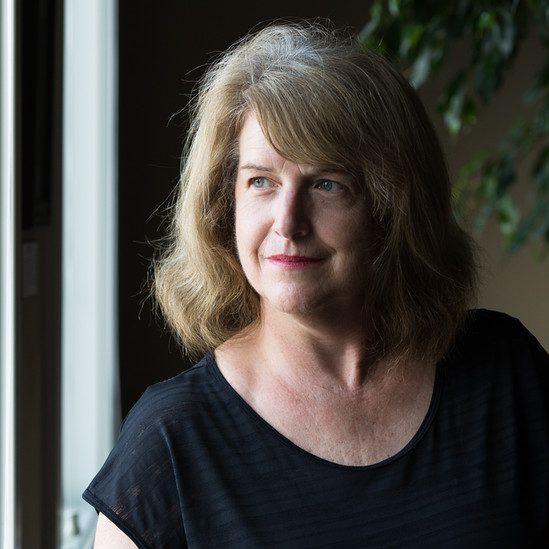 Library with Anne
A bit about me:
Hello! My name is Anne Edwards and I am the librarian at Camp Raintree. I have taught cross-stitch and encouraged lots of reading at Camp Raintree for the past 14 years! This summer, I will be bringing my handiwork and books to each group and working with them for 45 minutes a day. I am so excited for this opportunity!
Outside Games with Max
Hello! I am extremely excited to have the opportunity to work at Camp Raintree this summer! I am currently a student at KU studying political science. Some of my favorite pastimes include playing basketball, arts and crafts, and really any outdoor activity. I can't wait to meet everyone and I'm looking forward to an amazing summer!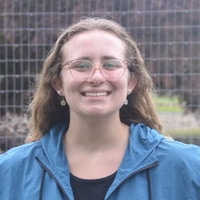 Rowan
A bit about me:
I'm Rowan and I am going to be one of the lifeguards this year. I am so excited to be back at camp Raintree this summer, I can't wait to see everyone!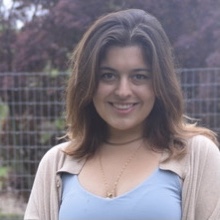 Jana
A bit about me:
"Hello! My name is Jana Banerjea, and I am a lifeguard for Camp Raintree this summer! I began working at Raintree as a substitute this fall, and have spent most of my time in the preschool classrooms. I am going into my junior year at KU, majoring in Psychology and Applied Behavioral Science. I have lifeguarded and taught swim lessons for the past 4 summers & have loved every second of it! I am so excited & looking forward to my first ever summer at Camp Raintree! "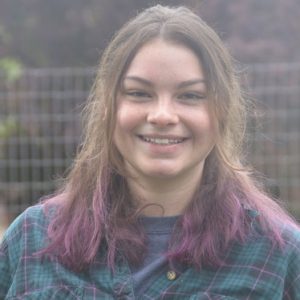 Margaret
A bit about me:
This will be my third year back working at camp Raintree, I could not see spending my summers anywhere else. I am very excited to be back lifeguarding for both the camp and primary pools. I am a junior attending Colorado State University and plan to study in Washington D.C. in the fall. My passion is social justice work and I have always appreciated the dedication Raintree has made to making our world a better place for its students. I hope I can continue to make our campers share the same joyful experience I had when I attended many years ago.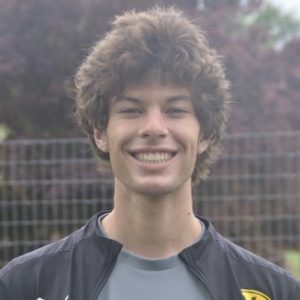 Ben Cohen
A bit about me:
I grew up in Lawrence and graduated from Lawrence High School just this year. I plan to attend KU in the fall, but for the summer I am super excited to be working as a lifeguard for Camp Raintree. I loved the time that I spent at the camp, and I'm glad I have a chance to come back, this time as a staff member.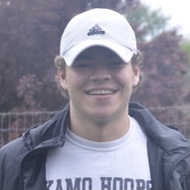 Everett
A bit about me:
Hello! My name is Everett Waechter, I am going to be a Junior next fall at Drake University in Des Moines, Iowa and I am studying international business, economics and Spanish and hopefully I will be studying abroad in Barcelona in the fall! I am a Lawrence native and attended Lawrence Free State high school where I played soccer and basketball as well as sang in choir. This is my second summer working at Camp Raintree and I am super excited to work with all the campers and have a great summer!
HEALTH AND HYGIENE PROTOCOLS

Many have said that we are all in this together, and this is just as true here at Raintree as it is anywhere else.  There are important roles for all of us to play to protect our community, our families, and ourselves. We expect our families to be informed with updates regarding Covid-19 and following best practice on how to reduce risk of exposure. Here is a link to the updated amendments to our Raintree Parent Handbook.
Masks will continue to be mandatory both in the Raintree buildings and on our campus for adults and children three years and older. We must continue to protect the Raintree children (and their families) as well as role model for them. Children will not be required to wear masks while playing outside.
Information from the CDC can found at:
CDC – Caring for Children
CDC – Household Checklist
We will notify parents if a camper becomes ill during the day. We ask that you pick up your camper within the hour.  Click here for our COVID-19 Attendance Guide.

Possible COVID-19 exposure will be communicated to public health officials and they will instruct us with next steps.
We will continue to implement handwashing, between activities, before and after eating, after swimming and outside times, etc.
Staff will disinfect materials after use within the rooms throughout the day.
Campers may be asked to bring additional materials to lessen the use of shared items.
In the evenings and throughout the day, the rooms and the common areas will be sanitized using aqueous ozone.
Those campers eating Raintree lunch will be served by the camp staff who will wear a mask and gloves. Lunch will be enjoyed outside on each classroom patio or deck whenever possible with only their camp group.
Please send your camper to Raintree in old clothes that are loose fitting and comfortable. Our motto for the last 43 years has been, "The business of learning is often messy." Your camper will be involved in a lot of outdoor activities that are messy and require running so please make sure she is dressed appropriately. No flip-flops. Shoes must have a strap on the back. The majority of our camp activities are outdoors and require your child's active participation.
If your camper needs to take medication during the camp day, be on the look out for a permission form can be found online. Bring it along with the medication to your camper's counselor. It will be kept and administered in their camp home room.
If your camper brings lunch, bring a healthy lunch. No soda pop or candy, lots of fruits, veggies and healthy foods instead. Remember to put a cold pack or a frozen juice box in the lunch bag to keep food items fresh. Lunches are not refrigerated at Raintree, but are stored in camp rooms. To minimize waste, please pack in reusable containers. Another lunch option is to sign up for Raintree lunches. (See Kelli.) In order to accommodate the campers who select this option, larger food orders are made so there are no refunds should a camper decide to bring his lunch. If your child has special dietary needs, please consider sending lunch instead of choosing the Raintree lunch option.
We have special Wheel Days where campers may bring their bikes, skateboards or scooters on those days. On Wheel Days, campers must wear a helmet to ride a bike, and both a helmet and kneepads to ride a scooter or skateboard. No exceptions.
Campers must wear either close-toed shoes, or sandals with a back strap. No flip-flops, platform shoes, or Crocs, please. They do not allow the campers to fully participate in outdoor activities, which is the beauty of Camp Raintree, the opportunity to spend so much time outside! The safety of the campers is our first concern, and a camper with flip flops will not be allowed to participate in outdoor activities and instead will sit out for that time.
Campers walk not run from activity to activity.
Campers can wear hats outside and inside. We have also built shaded spots throughout the campus—over the archery area, shuffle board/play area, climbing wall, and sandbox—to further protect our students from the sun.
Campers wear sunscreen when participating in all outdoor activities. Please make sure to replenish throughout the summer. Campers will supply and use their own sunscreen and will not share with others.
Campers must bring water bottles to keep hydrated. They will be filled in classrooms as needed. No water fountains will be used this summer.
Campers must wear a life vest when fishing or boating at the Raintree Pond.
We follow the Golden Rule at Camp Raintree: We treat others the way we would like to be treated. Campers are expected to care for the Camp Raintree environment, be respectful of the camp staff, follow the camp policies and rules, show kindness toward others, and use appropriate language.
We also know the busier we keep the campers, the less time they have to get into mischief. Each camp activity room is equipped with a range of choices, not just one activity. With so much to do, we expect the campers to engage and participate.
Even with all there is to do at Raintree, children sometimes misbehave. If this happens, counselors are trained to employ techniques to redirect the behavior. We give campers, especially new ones, more time to familiarize themselves with Camp Raintree and our rules. The most important thing our counselors can do is to bond with them, get to know them, enlist their help, and make them feel a part of the camp experience. In this way, we often can minimize most behavior issues. If we see a pattern of misbehavior developing, parents are notified.
In the event a camper continues to misbehave, parents will be notified by the Camp Director that the camper is not following the camp rules and the measures that have been taken to correct the behavior. Depending on the seriousness of the situation, a camper may be suspended for the day or the week.
If a camper continues to disrupt the group, compromises activities, disrespects a counselor, or disregards camp rules, we reserve the right to dismiss the camper without refund. We do not tolerate emotional or physical abuse, the threat of abuse, or any kind of emotional or psychological intimidation. We strive to maintain a peaceful camp community so that every camper can have a fun camp experience.