Camp Raintree 2020

---
NOTE: CAMP RAINTREE IS A PEANUT-FREE/TREE NUT-FREE CAMP!
For the safety of our campers, do not send any food items containing peanuts or tree nuts to camp with your camper.
Camp Raintree – Home Away From Home
Each week Camp Raintree will have a new theme!
Week 1 – Gardening/Nature along with safety and community

Week 2 – Under the Sea

Week 3 – Olympics/Greeks

Week 4 – Science

Week 5 – Superheroes

Week 6 – Secret Agents

Week 7 – Transportation

Week 8 – Carnival

Week 9 – Magic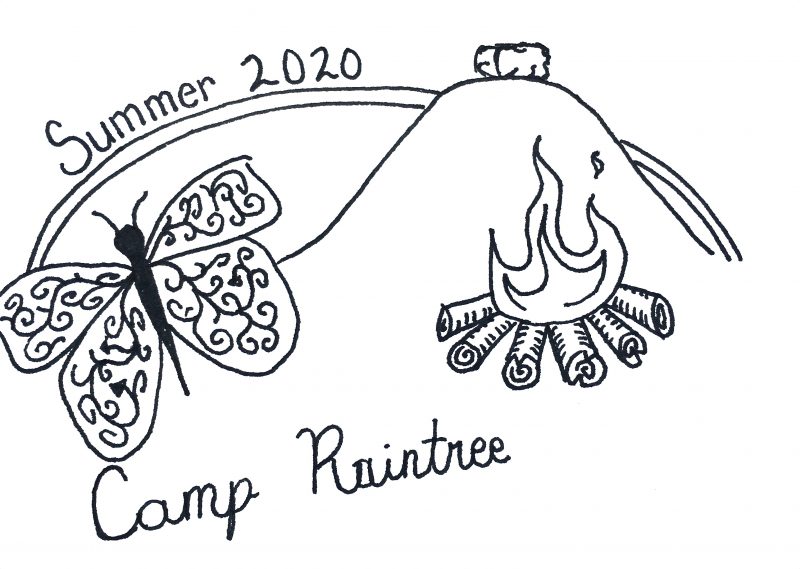 CAMP RAINTREE FRIDAY COOKOUTS/SWIM EVENINGS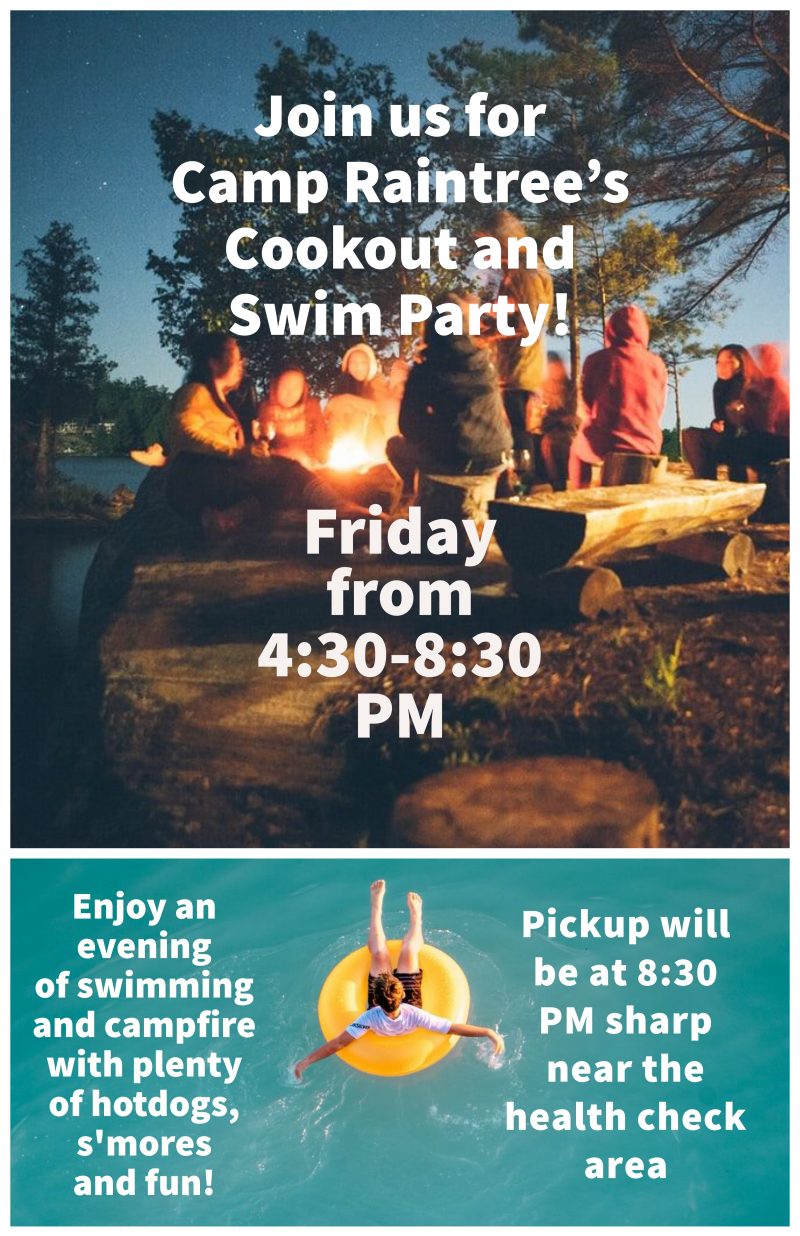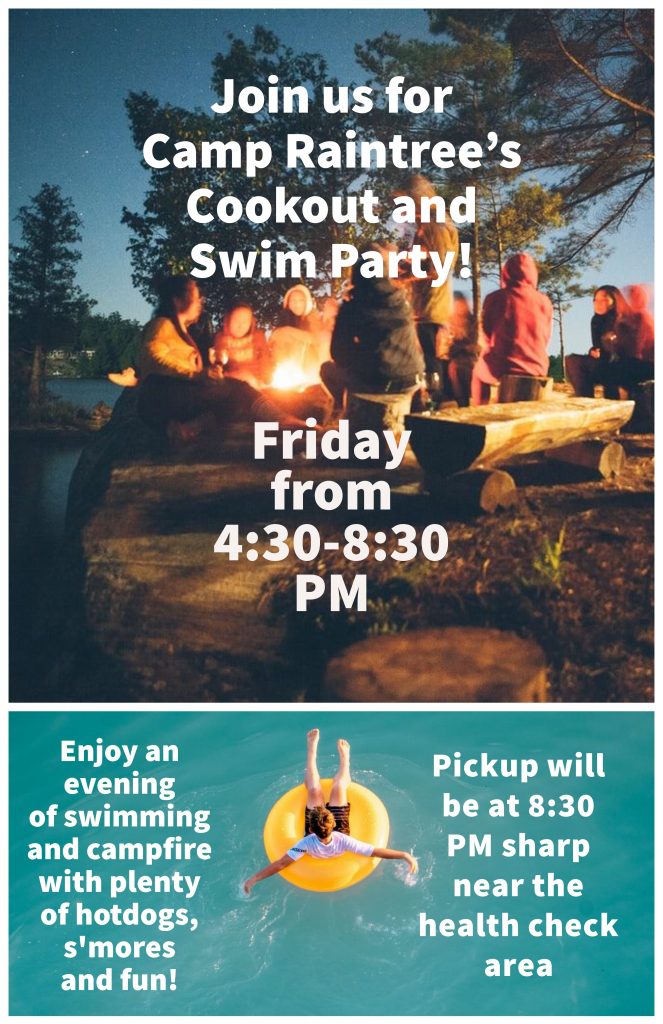 Dear Parent,
We are excited to welcome your campers to Camp Raintree 2020. From speaking with parents, we know the children are eager to have a change of scenery and socialize with friends.
We also recognize that because of the Coronavirus/Covid-19 pandemic, these are trying times. Please be assured that we at Raintree take the safety and health of our students, including your child, and our staff very seriously.  Because of this, we have implemented protocols and practices in accordance with guidelines from the Centers for Disease Control and the Kansas Department of Health and Environment, while continuing to offer a rich and fun-filled summer experience.
In this preparation we have been in close contact with our local health department surveyors to brainstorm best practice procedures that take into account our unique program and our large campus. From their guidance, we have been preparing the physical environments (classrooms and common areas), modifying our daily routines to encourage more open space, researching and purchasing the best cleaning materials for our environments, and collaborating with and training staff on best practices with respect to minimizing exposure to Covid-19.
When we heard the governor's addition of the Phase 1.5, we made an assumption that we would not be able to open Camp Raintree until the state reached Phase III of the re-opening plan. We contacted KDHE and were surprised to learn that Raintree can actually open – both our toddler and primary communities as well as our "camp" on June 1st, regardless of Phase III being in place. Because all of our summer programs are licensed through the Kansas Department of Health and Environment, Child Care Licensing (KDHE CCL), we can open operating under the terms of our license.
It certainly has felt like riding a roller coaster.  The planning process has been a challenge to say the least, and we certainly know we are not alone! All businesses are trying to determine what they can do and when, and then are finding creative solutions to move forward. And as working parents, we know you are trying to determine your options with regard to returning to work.
The following is our camp information including camp policies, rules and procedures which have been modified to include new health and hygiene protocols we must follow.
We look forward to seeing you soon!
Raintree Administration and Camp Raintree Staff
A FEW PICS FROM OUR INDEPENDENCE DAY PARADE
MODIFIED HOURS FOR THIS SUMMER
Camp Raintree will begin Monday, June 1st.
Hours of operation will be modified during the summer session. Camp Raintree hours will be 7:30-4:30 to alleviate congestion in the parking lot and to allow for proper time for sanitation.
Swimsuit and towel, labeled that goes home at least every week to be laundered, a rashguard is suggested for swimming
Camper's own sunscreen, labeled and not aerosol (Please make sure to replenish throughout the summer.)
Change of clothes, labeled to stay supplied at Raintree
Water bottle, labeled that goes home at least every week to be washed
Totebag or backpack that houses the art supplies below, labeled that stays at Raintree
Art supplies: pencil box, regular graphite pencils, large eraser, colored pencils, crayola markers, 9×12″ sketch book,  ruler, lined notebook (These do not need to be new items! Theme is "let's re-use materials around the house." Of course, if a child does not have any necessary material, Raintree will provide those.)
Outside hat, labeled
Appropriate shoes everyday
Please DO NOT allow your child to bring ANYTHING ELSE to camp. Cosmetics, games, trading cards, video games, cell phones, skateboards, and all other paraphernalia must stay at home.
Keith McReynolds is the Camp Administrator.  He is the tall white-haired guy who founded Raintree 42 years ago.  Clay Kimmi is our Camp Director. Clay Kimmi is Raintree's Erdkinder (adolescent program) Occupations and Science teacher during the school year.  Kelli Koberlein is our Office Manager and answers questions about required forms and paperwork. Nikki Escalante is the person to contact if a camper will be absent for the day. Email her at attendance@raintreemontessori.org or call the "Attendance" line.  Sheila Shanker is our Accounts Manager who posts tuition payments and registration fees, and also registers campers.
.
Camp Director's Contact Information: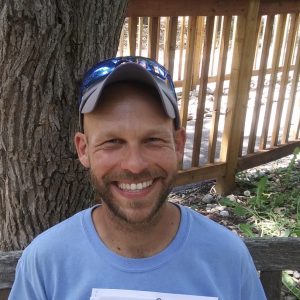 Clay
clay@raintreemontessori.org • 785.764.0172
Clay has been working summer fun since he was 12, from volunteering for Cub Scout day camp at Camp Naish through working for the BSA in New Mexico at Philmont Scout Ranch where he ran a backcountry rock climbing program. This is his seventh year at Camp Raintree. Clay also works with the Erdkinder (middle school) program during the school year.  He is super excited to facilitate a phenomenal summer!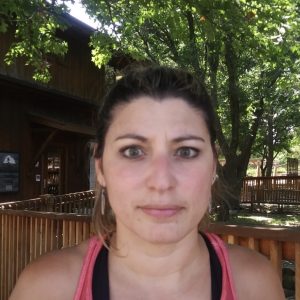 Mikaela
Assistant Director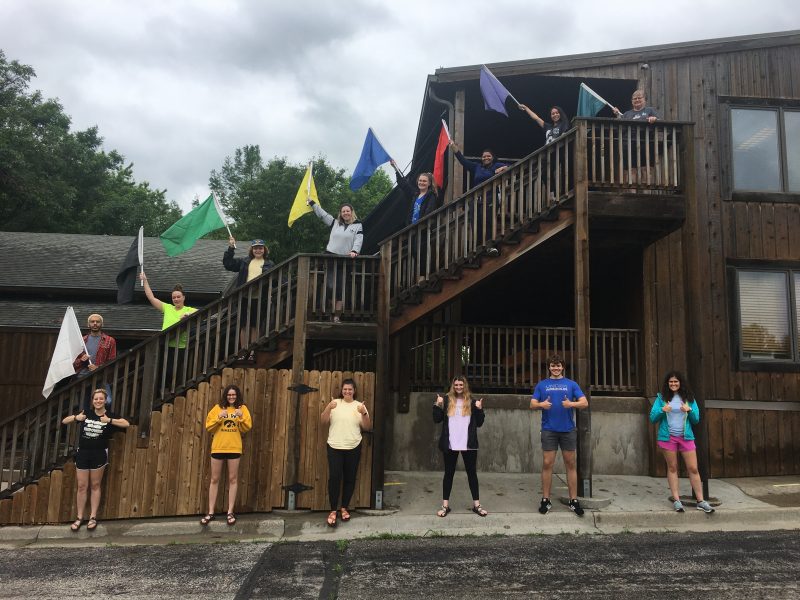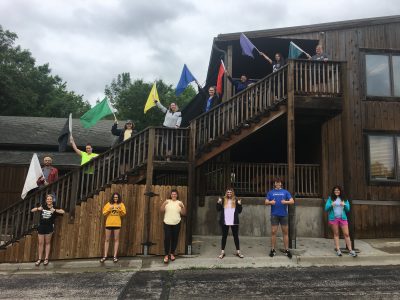 Staff members responsible for planning and implementing activities are referred to as camp instructors.   Staff who are responsible for a group of campers are called camp counselors.  The counselors navigate the schedule with their campers and also assist the instructors with the activities.  Except for their break during the day, the counselors spend the whole day with the campers.  
We will have eight stable camp groups, that are lower in number this summer, each housed in their own room. This will be their home base and will allow for the ability to physically distance within the rooms as well as outside (to the greatest extent possible). Rotations will not occur between rooms so that we may minimize possible exposure. Instead, special activities will be brought to the children by our workshop hosts including art, drama, crafts, to name a few. We have a large and beautiful campus and we plan on using it to our advantage.  We will make sure there are ample opportunities for outdoor games, nature exploration, swimming, fishing, and boating.
North Building
Blue

Camp Group

Purple

Camp Group

White

Camp Group

Green

Camp Group
South Building
Yellow

Camp Group
B

lack

Camp Group

Red

Camp Group

Teal

Camp Group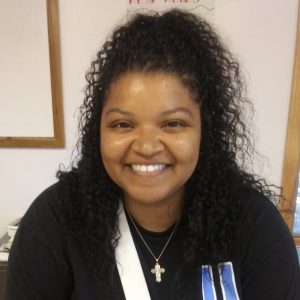 Britt - Red Group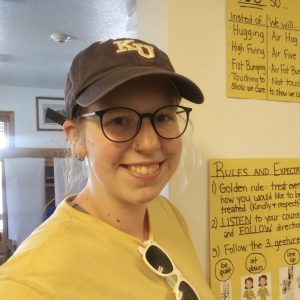 Hally - Yellow Group
Hally has not been working for Raintree long, but she is thankful to be a member of the Raintree family! Hally is a graduate student at the University of Kansas earning her master's degree in Speech-Language and Hearing Sciences. She has served as a speech para at Arbor Creek Elementary in Olathe, Kansas and as a late PM teacher here at Raintree.  Her ultimate goal is to become a Speech-Language-Pathologist working at a school with Deaf/Hard of Hearing children. In her free time, Hally likes to do crafts and spend time with her cats, Binjak and Phantom. Hally is excited to gain more experience working with children this summer!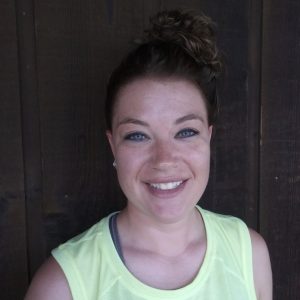 Bri - Black Group
Hi! Welcome to the black group! My name is Bri! I have been apart of the Raintree family since 2001 when my Mom began teaching here. I had the pleasure of growing up around the school and attending Raintree Summer Camp myself! When I graduated from Free State High School in 2009 the obvious thing to do was continue my journey with Raintree and I began working as a late afternoon teacher. My love and passion for kiddos continued to grow and I gradually worked my way through the ranks to end my teaching career as an assistant teacher before deciding to take a break and continue my education. I am super excited to be back working with your kiddos this summer and cannot wait to create many fun memories together these next few months!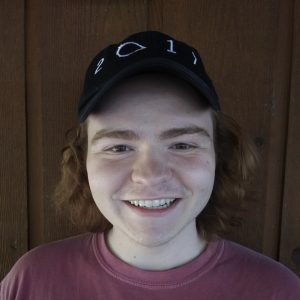 Walker - Green Group
Walker has spent many a summer at Camp Raintree, going all throughout his elementary years. As a first year counselor, he is excited to be back in the Raintree mix. While in school in Wyoming, Walker's favorite outdoor activities include snowshoeing, hiking, and going on various animal survey projects. He is delighted to not only be back at camp as a counselor, but also to be a part of the green group!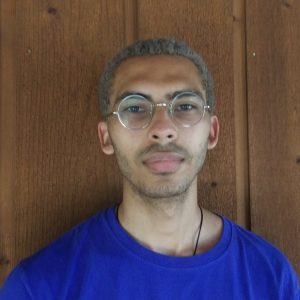 Jordan - White Group
Jordan has been facilitating group activities and creating a fun environment since he was in high school. He started as a volunteer assistant coach for the Brookside Soccer Club in Kansas City, he moved on to be a resident assistant at Pittsburg State University, and for that past two years has been working in Raintree's lower elementary. Jordan is excited for a fun summer outdoors!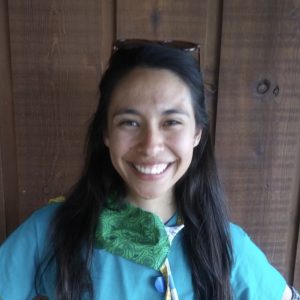 Karina - Purple Group
My name is Karina. I am from the beautiful country of Belize. I've lived in the United States for thirteen years. Summer time is when I thrive and I am excited to spend it with these amazing kids. I've really missed working with children over the last few months, and am very happy to be back at Raintree. I enjoy learning about new cultures just as much as I enjoy sharing my own. I admire the kid's creative imagination, spirit of adventure, and eagerness to learn. I am already having a great time with the purple group. I look forward to what we can discover together this year at camp Raintree.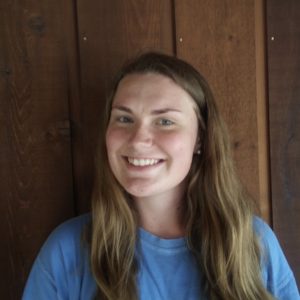 Maggie - Blue Group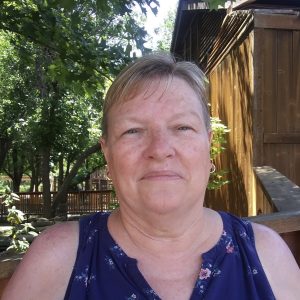 Chris - Teal Group
Hello! I'm Chris Wood and I am Teal Group Counselor. I have a BS in Elementary Education grades K-9 with minors in  Math, Language, and Social Studies. I have been teaching for almost 35 years. Of those years, 18 have been here at Raintree. I assisted primary for 13 and the past 6 years has been with upper elementary 4-6years. I've loved being with children of all ages. Thanks for allowing me to spend time with your child.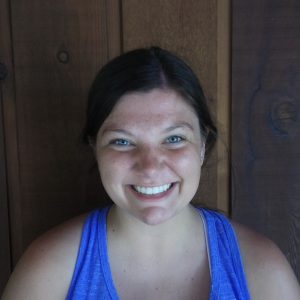 Lauren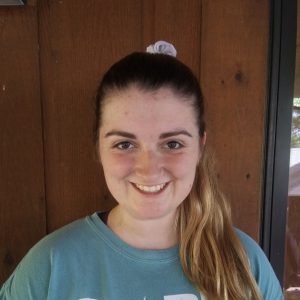 Samantha
Hi my name is Sam! I am super excited to spend the summer with your children. I am going to be a junior at the University of Oklahoma this fall. I work at a child care facility in Norman, OK during the school year caring for, and teaching various lessons to the children. I love spending time with kiddos, helping them grow as well as learning from them. I'm so excited to spend time with your children and can't wait to see what this summer has to offer!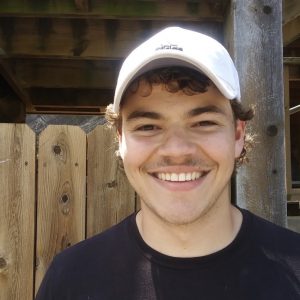 Everett
Everett is a Lawrence native who graduated from Free State High School in 2019 and in the fall will be a sophomore at Drake University studying Spanish, International Business and Economics. Everett will be working with your child in the pond area, fishing and boating in the mornings and you might even see him if you make a mid day pick-up or drop-off! This is Everett's first year at Camp Raintree and he is super excited to have a great summer with your kiddos!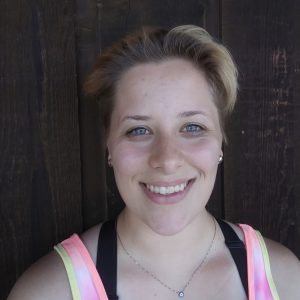 Isabel
This is Izzie's first year working at Camp Raintree! During the school year, she is a Public Relations and Theatre double major at William Jewell College. She is very excited to be working with the kids and Raintree staff this summer!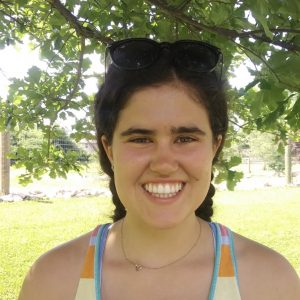 Julia
Julia is a college student who is so excited to be working her 1st summer at Camp Raintree. She enjoys running, exploring nature and spending time with friends and family. Julia has previously worked at Camp Tekakwitha in Williamsburg Kansas. She is currently studying Organizational Leadership at Newman University in Wichita Kansas.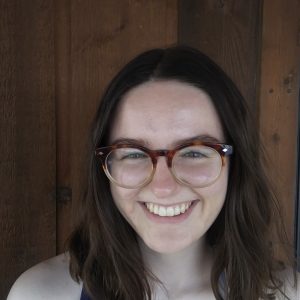 Adelaine
This summer, Adelaine is leading the "Music and Movement" morning rotation and also working with the Red and Yellow groups throughout the day. She studies Music Education at the University of Iowa and is so excited to share her love of music with the campers!
Week 1 • Gardening/Nature along with Safety and Community
Week 2 • Under the Sea
June 9-June 18 – Triathlon training
Week 3 • Olympics
June 17 – Wheel Day – Bring a bike or scooter and helmet to ride while outside!
June 19 – Camp Raintree Triathlon (will not be a spectator event this summer)
June 19 – Cookout and Swim Evening – Teal and Black – POSTPONED TO JULY 17
Week 4 • Science
June 26 – Cookout and Swim Evening – Red and Yello
Week 5 • Super Heroes
July 2 – Independence Day Parade
July 3 – Independence Day – No School
Week 5 • Secret Agents
July 8 – Wheel Day – Bring a bike or scooter and helmet to ride while outside!
July 10 – Cookout and Swim Evening – Purple and Green
Week 6 • Transportation
July 17 – Boat Races • Cookout and Swim Evening – Teal and Black
Week 7 • Mini Carnival
July 24 – Cookout and Swim Evening – White and Blue
Week 8 • Magic
SOME OF OUR SPECIAL ACTIVITIES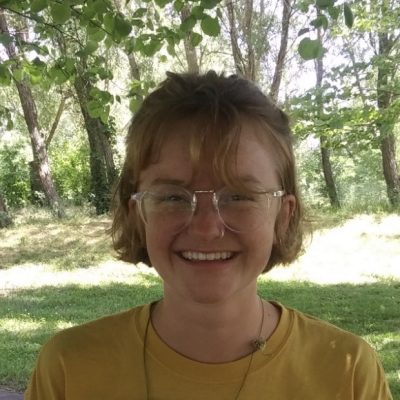 RECHARGE
Morgan
Hello camp families! My name is Morgan. This summer has already gotten off to a fantastic beginning! I'd like to let you know a little bit more about what we"ll be doing in Recharge everyday. The idea matches the name; to recharge our batteries! The goal this Summer is give campers life-long tools while at play. These tools include teamwork, emotional intelligence and peaceful mindfulness. Today we made flower crowns and left them in the trees for the ogres, fairies and trolls that have moved into our play area! Every week we'll be outside working in teams toward a common goal, or creating peaceful moments together to reconnect with ourselves. Expect your campers to come home talking about yoga, zumba, teamwork challenges and more! I am so excited to see where the summer takes us!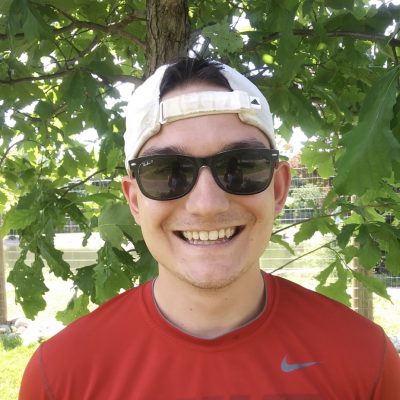 OUTSIDE
Jordan
Hello my name is Jordan and I am the outside instructor! As a Raintree graduate, I am so fortunate to get to return to my roots and inspire your children the same way I was. This will be my fourth summer working at Raintree. I'm so excited to get to interact with each and every single one of the campers! A majority of the activities that I have planned will focus around our week-long themes at camp. With an emphasis in team-building, my plan is to implement creative structure for the campers each and every day.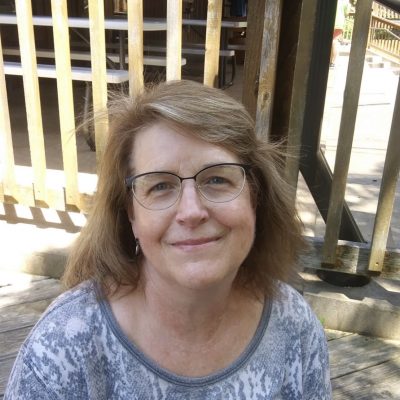 LIBRARY and NEEDLEWORK
Anne
My name is Anne and I will be teaching cross stitch and embroidery with campers this summer. I am also the Librarian at Raintree and I will be bringing book requests to campers in each camp group on a daily basis. I love talking to kids about books and getting them excited about reading! I will be doing lots of that this summer! I have worked at Raintree for 31 years and at Camp for 13 years!! I received my undergraduate degree from Kansas State University in Community Nutrition and Health, my Master's Degree from KU in Early Childhood Special Education, and Montessori Certification for the primary years. I am excited to work with all the campers this summer!!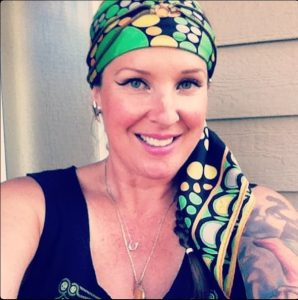 CREATIVE EXPRESSION
Erika
Erika Kjorlie Geery is a visual artist, photographer, writer, stylist, costume designer, filmmaker, performer and educator.  She graduated from Washburn University in August of 2001 with a bachelors degree—major Art, minor English. Erika worked in the commercial photography, music and film industries in Austin, Texas. She was Vice President of the Darkroom Co-op in Austin. She taught alternative process photography workshops at the University of Texas at Austin's Architecture Department. Her artwork is included in the UTSOA's Visual Resource Collection.  Her work has been published in print media throughout Texas and Kansas. Her work is owned and collected by art lovers throughout the world. She is a member of Alpha Kappa Alpha Sorority Incorporated since 1993. She is a board member of the Lawrence Corporation for the advancement of the Visual Arts. She served as Elementary and Middle School Judge for the 2019 Lawrence Vanguard Awards. Erika is currently a Teaching Artist at Raintree Montessori School and a Visual Arts Teacher at the Lawrence Arts Center.
HEALTH AND HYGIENE PROTOCOLS

Many have said that we are all in this together, and this is just as true here at Raintree as it is anywhere else.  There are important roles for all of us to play to protect our community, our families, and ourselves. We expect our families to be informed with updates regarding Covid-19 and following best practice on how to reduct risk of exposure. Information from the CDC can found at:
CDC – Caring for Children
CDC – Household Checklist
Re: Camp Raintree Mask Policy
As we continue to follow the research around how the Coronavirus is spread, we have made the decision to require mask-wearing for the older children at Raintree while the students are inside. It seems quite likely that wearing a mask is a health recommendation that will be with us for some time and the sooner we simply make it part of our normal routine, the easier it will be. Camp Raintree will implement this on June 22nd. Please click below for details.
One of the necessary protocols for the health of all our campers and staff is taking temperatures of children (and staff) at arrival. For ease and efficiency we will have two main arrival times for camp: 7:30-8:00 or 9:00-9:30. Arrival will be in the east parking lot using the East Waiting Station and median as a greeting area. Camp staff in PPE will greet campers and parents at the car. While the camper is still in the car, staff will take the camper's temperature and ask necessary health questions. They will then be directed to their group.
At this time questions include:
Have you traveled within the last 14 days?
Is anyone in the household showing signs of illness such as: a fever greater than 100 degrees (F), a cough, shortness of breath, a sudden loss of taste or smell, headache, sore throat, general aches and pains, fatigue, weakness, extreme exhaustion?
Have you been asked to quarantine because of exposure to Covid-19?
Have you been taking care of anyone who has been diagnosed with Covid-19?
As our toddler and primary programs will also be in session these summer months, we have staggered their arrival and departure times. Arrival for toddler and primary will be 8-8:45, thus allowing another camp arrival time at 9:00. To reduce parking lot congestion, please adhere to these guidelines. If your camper has an appointment or must  arrive after 9:30, please call 785.764.0172, so that the camp director can greet you and your camper. We cannot allow parents in the camp buildings and all campers must have a health screening before being admitted to camp each day.
We will notify parents if a camper becomes ill during the day. We ask that you pick up your camper within the hour. CDC is requiring that a child sent home with symptoms may not return to their school until they are fever-free for 72 hours without the use of fever-reducing medications to ensure no other symptoms appear.
Possible COVID-19 exposure will be communicated to public health officials and they will instruct us with next steps.
There will be a stronger focus on handwashing, between activities, before and after eating, after swimming and outside times, etc.
Staff will disinfect materials after use within the rooms throughout the day.
Campers may be asked to bring additional materials to lessen the use of shared items.
In the evenings and throughout the day, the rooms and the common areas will be sanitized using aqueous ozone.
Those campers eating Raintree lunch will be served by the camp staff who will wear a mask and gloves. Lunch will be enjoyed outside on each classroom patio or deck whenever possible with only their camp group.
As we know we have not covered all of your questions in this document, we are working on a FAQ that will be placed on the web site soon.
Please send your camper to Raintree in old clothes that are loose fitting and comfortable. Our motto for the last 42 years has been, "The business of learning is often messy." Your camper will be involved in a lot of outdoor activities that are messy and require running so please make sure she is dressed appropriately. No flip-flops. Shoes must have a strap on the back. The majority of our camp activities are outdoors and require your child's active participation.
If your camper needs to take medication during the camp day, be on the look out for a permission form can be found online. Bring it along with the medication to your camper's counselor. It will be kept and administered in their camp home room.
If your camper brings lunch, bring a healthy lunch. No soda pop or candy, lots of fruits, veggies and healthy foods instead. Remember to put a cold pack or a frozen juice box in the lunch bag to keep food items fresh. Lunches are not refrigerated at Raintree, but are stored in camp rooms. To minimize waste, please pack in reusable containers. Another lunch option is to sign up for Raintree lunches. (See Kelli.) In order to accommodate the campers who select this option, larger food orders are made so there are no refunds should a camper decide to bring his lunch. If your child has special dietary needs, please consider sending lunch instead of choosing the Raintree lunch option.
We have special Wheel Days where campers may bring their bikes, skateboards or scooters on those days. On Wheel Days, campers must wear a helmet to ride a bike, and both a helmet and kneepads to ride a scooter or skateboard. No exceptions.
Campers must wear either close-toed shoes, or sandals with a back strap. No flip-flops, platform shoes, or Crocs, please. They do not allow the campers to fully participate in outdoor activities, which is the beauty of Camp Raintree, the opportunity to spend so much time outside! The safety of the campers is our first concern, and a camper with flip flops will not be allowed to participate in outdoor activities and instead will sit out for that time.
Campers walk not run from activity to activity.
Campers can wear hats outside and inside. We have also built shaded spots throughout the campus—over the archery area, shuffle board/play area, climbing wall, and sandbox—to further protect our students from the sun.
Campers wear sunscreen when participating in all outdoor activities. Please make sure to replenish throughout the summer. Campers will supply and use their own sunscreen and will not share with others.
Campers must bring water bottles to keep hydrated. They will be filled in classrooms as needed. No water fountains will be used this summer.
Campers must wear a life vest when fishing or boating at the Raintree Pond.
We follow the Golden Rule at Camp Raintree: We treat others the way we would like to be treated. Campers are expected to care for the Camp Raintree environment, be respectful of the camp staff, follow the camp policies and rules, show kindness toward others, and use appropriate language.
We also know the busier we keep the campers, the less time they have to get into mischief. Each camp activity room is equipped with a range of choices, not just one activity. With so much to do, we expect the campers to engage and participate.
Even with all there is to do at Raintree, children sometimes misbehave. If this happens, counselors are trained to employ techniques to redirect the behavior. We give campers, especially new ones, more time to familiarize themselves with Camp Raintree and our rules. The most important thing our counselors can do is to bond with them, get to know them, enlist their help, and make them feel a part of the camp experience. In this way, we often can minimize most behavior issues. If we see a pattern of misbehavior developing, parents are notified.
In the event a camper continues to misbehave, parents will be notified by the Camp Director that the camper is not following the camp rules and the measures that have been taken to correct the behavior. Depending on the seriousness of the situation, a camper may be suspended for the day or the week.
If a camper continues to disrupt the group, compromises activities, disrespects a counselor, or disregards camp rules, we reserve the right to dismiss the camper without refund. We do not tolerate emotional or physical abuse, the threat of abuse, or any kind of emotional or psychological intimidation. We strive to maintain a peaceful camp community so that every camper can have a fun camp experience.
If a camper continues to disrupt the group, compromises activities, disrespects a counselor, or disregards camp rules, we reserve the right to dismiss the camper without refund. We do not tolerate emotional or physical abuse, the threat of abuse, or any kind of emotional or psychological intimidation. We strive to maintain a peaceful camp community so that every camper can have a fun camp experience.
COMMUNICATION and PICK-UP

LEAVING A MESSAGE ABOUT MY CAMPER
HOW DO I LEAVE A MESSAGE about my CAMPER?
Please leave your message by 9:00 AM so that we can get your message to your camper's counselor!
Call the office and press "2" for attendance (or "0" to talk with Kelli or Nikki).
Send an email to Raintree at kelli@raintreemontessori.org or attendance@raintreemontessori.org
DO NOT LEAVE A MESSAGE WITH A CAMP COUNSELOR AT DROP-OFF OR PICK-UP!
Think of the office as a funnel through which ALL messages flow!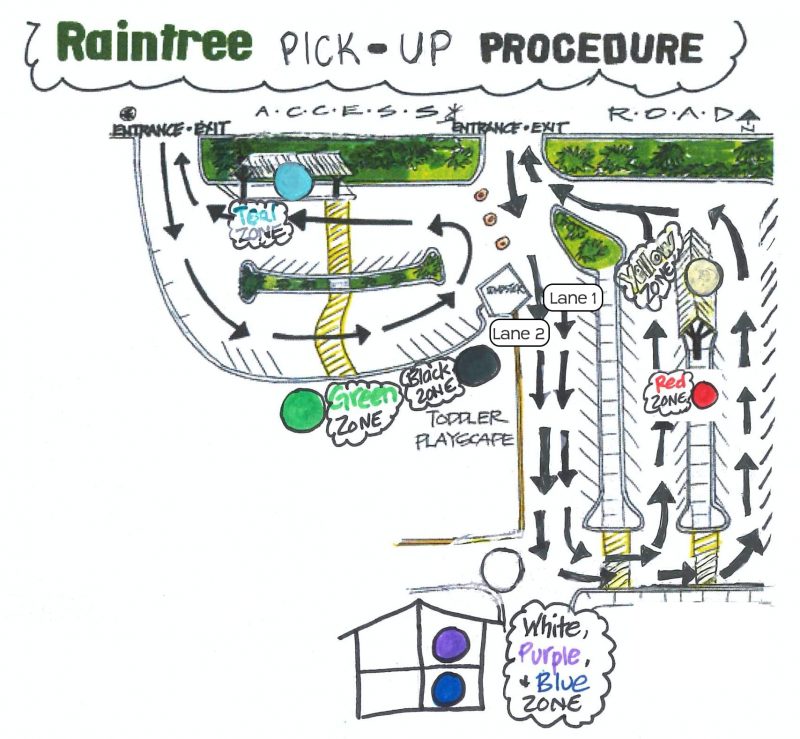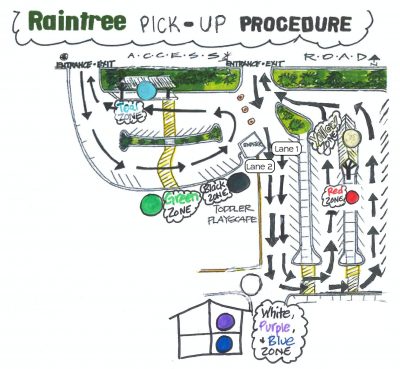 Black: the Phoenix building parking lot near the recycling
White: east parking lot lane 2 by the toddler playground
Green: the Phoenix parking lot in front of the main entrance
Yellow: east parking lot lane 1 picking up on the west side of the shelter
Blue: east parking lot lane 2 near the mailbox
Red: east parking lot lane 1 picking up south of the pick up shelter on the west side
Purple: east parking lot lane 2 near the mailbox
Teal: the Phoenix parking lot at the pick-up shelter
If you have children in both the toddler/primary AND camp communities and want to pick them up at the same time, send an email to Clay at clay@raintreemontessori.org. Send your younger child's name and classroom and your camper's name and camp group color. Pick up time would be 3:45-4:00.
Half-day Campers: At 12:15 a counselor escorts the half-day campers to South Check-in Drop-off Zone (tent) for easy pickup, and parents who are delivering a camper at that time may pull into the South Check-in Drop-off Zone (tent) where the counselor will greet the camper.
Half-day Campers: At 12:45 a counselor escorts the campers who are leaving at 12:45 to the South Check-in Drop-off Zone (tent) and also greets those who are arriving at that time.